Magazine front covers:
dropdown covers
This is one of several pages on Magforum.com about magazine front covers. Here, very rare
dropdown covers
are examined, with examples of multi-dropdown covers from
FHM
and
Time Out
in 2004.
FHM double dropdown cover (2004)
The result of 2003's High Street Honeys competition was the excuse for
FHM
to spend a lot of money, and waste a lot of paper.
What it claimed was the first UK 'double drop-down' cover, featured High Street Honey winner Kayleigh Pearson. The cover fell out into a 90cm-long poster that was three times the length of FHM's usual cover. If you look at the bottom of the cover on the right, you can see the way the cover is cut away slightly.
Below right shows the Sony-Ericsson T610 camera phone advert behind the cover opposite the contents page. If you image the cover as sheet with an area of six usual covers, a third of the sheet has been cut away.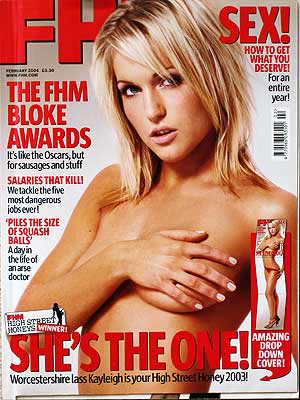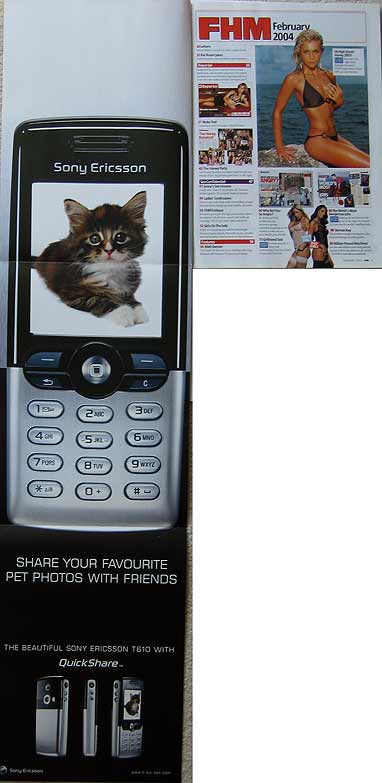 Time-Out: double dropdown cover (2004)
The 2004 London Film Festival prompted
Time Out
to run this dropdown cover. Unlike the
FHM
example, with its editorial dropdown, this was totally advertising led. Five of the six cover sheets promoted a film released at the festival.