Celebrity, the press and the hospitality industry
---
by Tony Quinn
Glion Institute of Higher Education,
Switzerland,
7 November 2008
---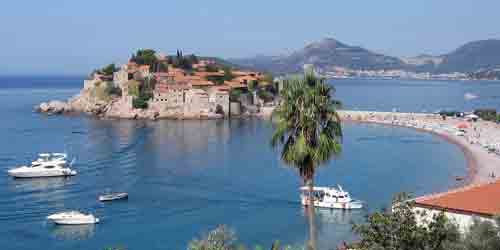 ---
The BBC's Brand-Ross scandal back to top
Dramatis personæ
Russell Brand
Jonathan Ross
Andrew Sachs

Georgina Baillie

Aged 33
Thought to be paid a six-figure sum for presenting his weekly radio show
His autobiography My Booky Wook, came out last year - has sold 600,000 copies
- 'Part funny, but part hugely disturbing . . .' Grazia
'The most talented stand-up comedian to emerge in Britain this decade ... carnal magnetism of the young George Best. Audiences leave ... actively debauched by his catalogue of erotic misadventure' Daily Telegraph


Aged 47

Probably the BBC's highest-paid star


Paid £6million a year for his TV chat show, Radio 2 show and film review programme

Received an OBE at Buckingham Palace in 2005

- Spanish waiter Manuel in BBC's Fawlty Towers with John Cleese

- Family fled from Germany in 1938 to escape persecution by Nazis

Sachs' 23-year-old grand-daughter

What happened? back to top

On Saturday October 18 2008, Ross came on Brand's show to plug his book


The pair left messages on Andrew Sachs's answer phone claiming, in explicit language, that Brand had had sex with his granddaughter, Georgina


The BBC received 2 complaints. Nothing was heard for a week. Then...

Mail on Sunday, Sunday 26 October - 8 days after the broadcast
The story was front page every day in the Daily Mail
Other papers and media picked it up

Monday

Tuesday

Politicians became involved

Wednesday

Thursday

Friday

Brand resigned
The controller of Radio 2 resigned
Ross was suspended - without pay - for 3 months
The Mail had claimed its scalps, and played a clever game ...





News of the World, Sunday, November 2

... avoiding much mention of Geogina's lifestyle
But there was a bigger game in play...



The BBC had long been under attack by the Press and other media rivals:

Its licence fee funding meant it was immune to recession
It had expanded into other areas - websites, education, magazines
This had upset commercial rivals in many industries



Many commentators feel its influence needed to be curbed:

The papers had recently mounted a campaign against the BBC's business editor Robert Peston: 'Peston, the prophet who can move the markets' (Times)



The Mail's commentator Richard Littlejohn (formerly of the Sun) spelt it out:

'I'd give the BBC enough money to run Radio 4 and maybe
two television channels ... What is it that the BBC can do
that the independent sector can't do just as well?'



The BBC is the only UK media company on the scale of Rupert Murdoch's News International (owner of the Sun, Times, Sunday Times and BSkyB TV channels)


The Ross-Brand affair has exposed an Achilles heel

Now, the role of the BBC is the subject of debate across the whole Press and other media
(Financial Times, Monday November 3 - the FT is owned by Pearson, owner of Penguin Books, Pearson Education and many other book publishers)
The nature of celebrity back to top
Oscar Wilde - long-haired Victorian wit, author and playwright
Jonathan Ross -
long-haired TV presenter and sharp dresser
Clive James, the Australian writer, broadcaster and critic, contends that true fame was almost unknown before the 20th century, because of the lack of global media.
Every country had locally famous people
The British Press created national celebrities
British celebrities became international celebs
One of the first was Oscar Fingal O'Flahertie Wills Wilde (died in 1900)

He was known for his barbed wit - and homosexuality
US politicians complained he was given too much coverage there

As with Brand and Ross, that's a common reaction even today
However, Wilde was an exception. Most famous people were:
Royalty and heroes, deserving of fame, and
Villains.
1910 royalty: the death of Britain's Edward VII (and the first tabloid scandal)
1913 hero: Scott of the Antarctic
1910 villain: Crippen captured with the aid of new technology - wireless

Manufactured celebrity back to top

Even at this time, an unwritten contract was being written
The British Press sold copies, the celebs gained more fame
It was a beneficial spiral for both sides

1927 hero: Lindbergh

Yet Alcock and Brown had made the crossing in 1919 - it was hardly reported because, unlike Lindbergh, they had not set up a publicity deal with a newspaper such as the Mirror

1932: the perils of celebrity

Theatre - Cinema - Radio - Television - Fashion
As Vanity Fair editor Graydon Carter told Media Guardian:

'[Vanity Fair] is a global magazine … The only universal language is movies so you're stuck with it.'

Joan Collins on Picture Post (11 September 1954). It quoted a forthright Collins: 'They're always carrying on about there being no womenof star material in England. They don't bother to build us up. They concentrate on the men.'
---
The Press has the ability to create, sustain - and destroy - celebrities
It has developed since Press photographers first had cameras built into their hats to snatch pictures back in the early 1900s
Newspapers compete with magazines - Hello!, OK!, Heat, Closer - for news and pictures
A-list stars are being seen less in individual Western countries
They have to spread their exposure to emerging economies such as China, Russia, India, Brazil
OK! fought a seven-year legal battle with Hello! and won £1 million in damages after the latter snuck photographs from the wedding of Catherine Zeta-Jones and Michael Douglas. However its legal costs were estimated at £8 million
English Footballer Wayne Rooney and girlfriend Coleen McLoughlin have agreed a £1.5 million deal with Hello! for exclusive coverage of their wedding in June
Two stars on the rise:
Aygness Deyn feted as the new Kate Moss Next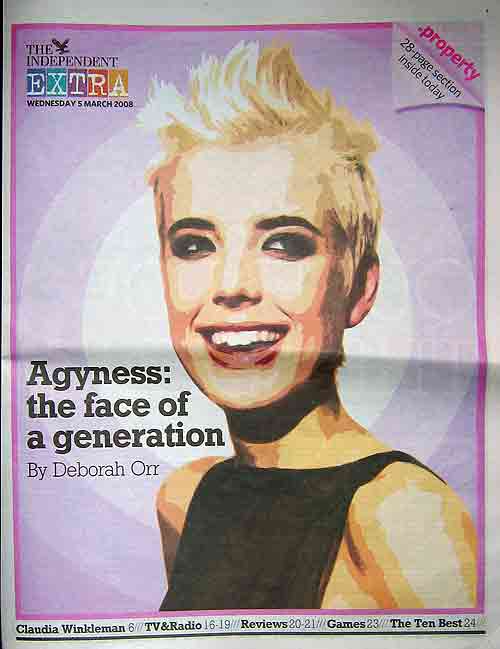 Princess Eugenie praised as a beauty in Telegraph/Tatler Next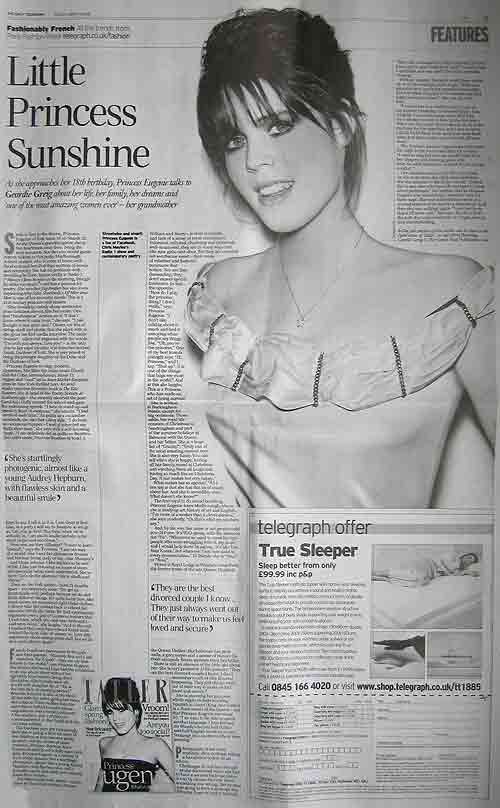 But next day, it's revealed the pictures were doctored Next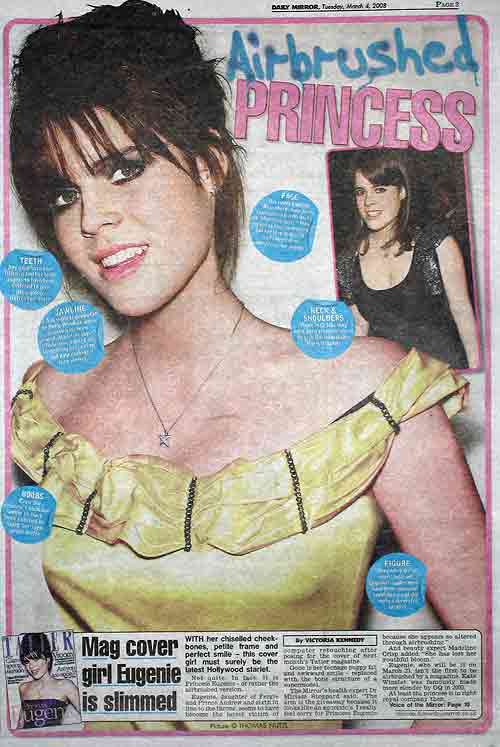 And a star well into her career Next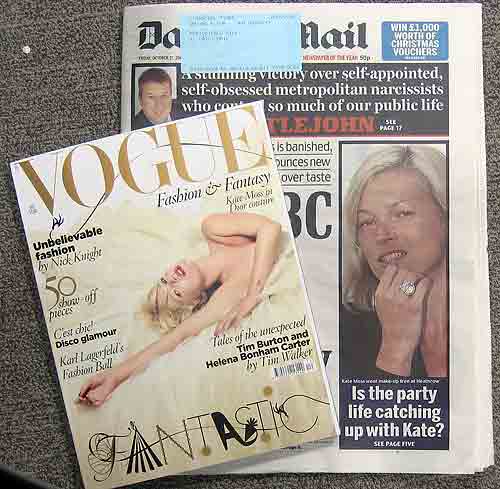 ---
What has this got to do with your career? back to top
The answer is - where do celebrities get up to what they do?
Stanhope Hotel - scandal in New York (1955)

Jazz legend Charlie 'Bird' Parker found dead in a suite
It belonged to Pannonica 'Nica' de Koenigswarter (one of the Rothschilds)
He was black and took drugs, she was an English noble
She took 3 days to report the body!
Under US apartheid then, he should not even have been in the hotel



Flint Holiday Inn (1967)

Who guitarist Keith Moon celebrates his 21st birthday
Wrecks his room
Drives a car into hotel's pool - damages totalled $24,000
He then slipped on some marzipan and smashed his front teeth



Watergate hotel, Washington (1972)

Where men caught breaking into the Democratic Party headquarters
Led to impeachment and resignation of Nixon as president



Dakota building in New York - a block of serviced flats

Best known as the place where John Lennon lived
and outside which he was gunned down in December 1980



Ritz-Carlton in Sydney (1997)

INXS frontman Michael Hutchence was found dead in his room



Paris Ritz (1997)

Where Princess Diana and Dodi al-Fayed stayed before their fatal crash
Security camera footage has been regularly shown as a results of the inquests



London's Sanderson (2007)


Amy Winehouse and husband emerge bloodied after fight in room



Biltmore Hotel in Phoenix

Where John McCain conceded defeat in the US presidential election



Hampton Court hotel scandal

Plan to build a hotel across the Thames from Henry VIII's Hampton Court palace
'An international scandal' - David Starkey, historian and TV presenter
Sean Bean's wedding celebrations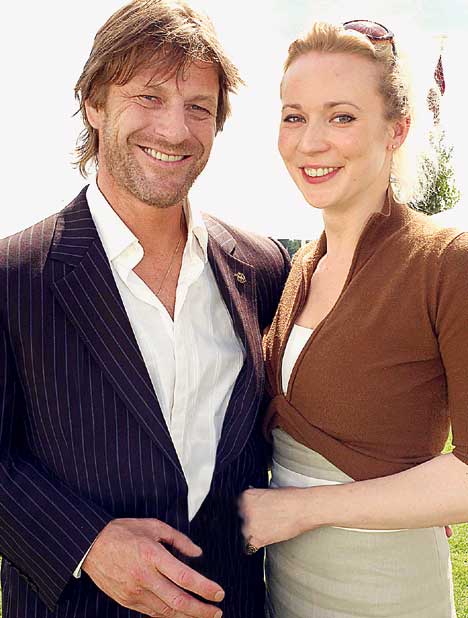 Actor Sean Bean's wedding to Georgina Sutcliffe called off at just 24 hours' notice
Including the reception scheduled for Brown's Hotel in London's Mayfair
The Sharpe and Lord of the Rings star had a bust-up with her 18 months earlier
Left both of them bruised and bleeding at the Four Seasons in Los Angeles
The hotel's incident book recorded:
'Ms Sutcliffe had numerous bruises on her upper body, face and scratches on her legs.' Bean was left bleeding from scratches to his face and arms.
Celebrity breeds celebrity back to top
Bean chose Brown's £3,000-a-night honeymoon suite because of the hotel's fame:
Graham Bell made his first British telephone call from Brown's in 1876;
Rudyard Kipling wrote The Jungle Book there;
Regular visitor Agatha Christie based her book At Bertram's Hotel on Brown's;
It was founded by Lord Byron's former valet.
And how about this news story from March 2008: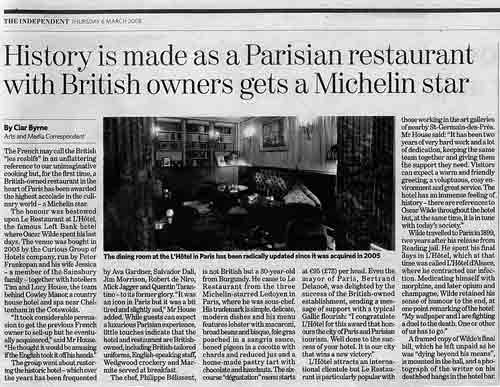 L'Hotel in Paris achieved fame after Oscar Wilde died there. Since then celebrities have flocked in:
Salvador Dali
Jim Morrison
Robert de Niro
Mick Jagger
Quentin Tarantino
Sean Penn
Dita Von Teese
---
Lessons for the hospitality industry back to top
Know the law: what can the paparazzi and reporters do in your hotel, bar, club or restaurant?
How should you deal with the Press? Remember they are an opportunity and a threat.
Would you allow your incident book to be seen by the Press?
What would you do with a celebrity
drunk
high on drugs
smashing up a room
in your hotel?
Again, celebrity antics are an opportunity and a threat!
Would you take a bribe for information from a reporter?
---
Anon, 'The Royals and the Press', www.pbs.org/wgbh/pages/frontline/shows/royals/etc/cron.html
D-Notice committee www.dnotice.org.uk
Engel, E. (1997) Tickle the Public: One hundred years of the popular press, Indigo
James, C. (1993) Fame in the 20th Century, BBC Books
Seymour, D. and Seymour, E. (2003) A Century of News: A journey through history with the Daily Mirror, Contender
---

Tony Quinn is a journalist on the Financial Times. He is also working on two books, a history of magazine design for the V&A Museum in London and the Cambridge History of the Book in Britain (vol 7). He is also Editor and Publisher of Magforum.com and an External Examiner on degree and MA courses at the London University of the Arts and Kingston University. His brush with celebrity was presenting a series of programmes with Carol Vorderman on BBC television. For almost 10 years he was Head of Publishing at West Herts College in Watford, where he ran degree and postgraduate programmes in publishing, journalism, printing, packaging and media. Before that, as an editor and group editor at Redwood Publishing and BBC Magazines, he launched and/or edited seven titles - including BBC Acorn User, InterCity and Business Solutions - as well as many electronic products. These won several awards. He is a graduate of Warwick University in Engineering Science and a was elected Fellow of the Royal Society of Arts in 1990. He was the author of CD-Rom for Publishers (Pira 1998) and 'Publishing Education and Training: the Past, Present and future' in UK Publishing: Global Information Partnership (Bookseller/PA, 2000). He has delivered workshops and lectures on publishing, multimedia and the World Wide Web for the British Council and universities in the Far East.
tony@magforum.com

(c) November 2008-12
back to top